Welcome To Ghana Nursing & Health Center - Promoting Health & Wellness
The Benefits of Anise Herbs
Anise is an herb with a enticing aroma, and after learning about its health benefits, you might be further persuaded to incorporate it into your meals. It is often found in Indian and Middle Eastern cuisines and is used for flavoring baked goods such as sugar cookies. Eating more of it may relieve pain and indigestion as well improve brain function and treat viruses.
Guacamole
Guacamole is often found in tacos and burritos, but perhaps it should have more of a starring role in your diet. Rich in fiber, potassium and other essential nutrients, such as vitamin E & C. Guacamole can help keep you healthy and prevent certain illnesses when included in a healthy diet. Avocados contain unsaturated fats, which benefit your heart by reducing your cholesterol levels.
Quinoa
Quinoa is a highly nutritious food. The protein quality and quantity in quinoa seed is often superior to those of more common cereal grains. Quinoa is higher in lysine than wheat, and the amino acid content of quinoa seed is considered well-balanced for human nutrition. Quinoa is used to make flour, soup, breakfast cereal, and alcohol. Quinoa can be cooked separately as rice. Quinoa grain has a lower sodium content and is higher in calcium, phosphorus, magnesium, potassium, iron, copper.
garlic
Garlic is not only excellent to eat—it helps keep your blood clear of cholesterol as well. If you're looking for a devilishly delicious snack, try simmering whole cloves of garlic in olive oil until they're ready to spread on bread, crackers, or other low-cholesterol foods.
mushrooms
Make friends with fungi. There are numerous ways that different mushrooms can be prepared and substituted for meat. We suggest trying mushrooms as a pizza topping (watch the cheese, however, because there's plenty of cholesterol there). No matter how you fix them, mushrooms will do your heart good.
Turmeric
Turmeric has a peppery, warm and bitter flavor and a mild fragrance slightly reminiscent of orange and ginger, and while it is best known as one of the ingredients used to make curry, it also gives ballpark mustard its bright yellow color. Turmeric comes from the root of the Curcuma longa plant and has a tough brown skin and a deep orange flesh. Turmeric has long been used as a powerful anti-inflammatory in both the Chinese and Indian systems of medicine.
Fruits & Vegetables (5 a day)
Eat more fruits and vegetables if you want to live healthier and longer.
fish
One of the best sources of protein is fish. Studies show it's more satisfying than chicken or beef, probably because of the type of protein it contains. Most fish is low in fat, and the exceptions usually have a healthy form of fat -- omega-3 fatty acids. Omega-3's, which are found in salmon, herring, and other fatty fish, appear to help protect against heart disease and other chronic conditions.
Avocados or Pear
Avocados are a good source of fiber, potassium, and vitamins C,K, folate, and B6. Half an avocado has 160 calories, 15 grams of heart-healthy unsaturated fat, and only 2 grams saturated fat. One globe contains more than one-third daily value of vitamin C, and more than half the day's requirements of vitamin K.
handwashing
Proper hand washing saves lives.
Eat some almonds
Study linked a daily handful of any nut to 20 percent reduction in death risk over 30 years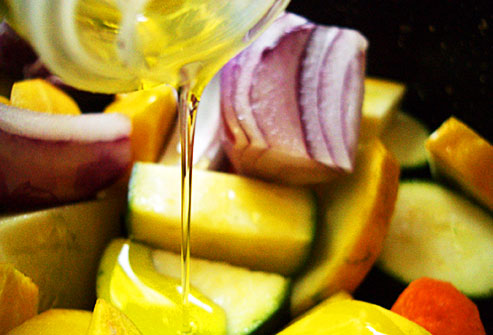 olive and canola oils
Both of these heart-healthy oils lower certain disease risks and are preferable to solid fats like butter. Use either oil to sauté vegetables and meat.
Apple Cider Vinegar benefits
Apple cider vinegar benefits are plentiful. Its wide-ranging uses include everything from curing hiccups to alleviating cold symptoms, and some people have turned to apple cider vinegar to help fight diabetes, cancer, heart problems, high cholesterol, and weight issues.
KaleShake
Kale is one of the healthiest vegetables on the planet. It is a good source of minerals copper, potassium, iron, manganese, and phosphorus. Kale's health benefits are primarily linked to the high concentration and excellent source of antioxidant vitamins A, C, and K -- and sulphur-containing phytonutrients. Beyond antioxidants, the fiber content of cruciferous kale binds bile acids and helps lower blood cholesterol levels and reduce the risk of heart disease, especially when kale is cooked inste
moringa-oleifera-leaf
Moringa is an important food source in some parts of the world. The leaves, bark, flowers, fruit, seeds, and root are used to make medicine. Moringa is used for anemia, arthritis, asthma, cancer, constipation, diabetes, diarrhea, epilepsy, stomach pain, high blood pressure, kidney stones, intestinal ulcers; intestinal spasms; fluid retention; thyroid disorders; and bacterial, fungal, viral, and parasitic infections.
Bitter Gourd
Bitter gourd helps to prevent and control diabetes.
Our Facebook page is up and running. Join the community by liking our page today. We will be glad to have you on board.